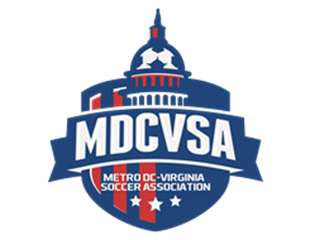 District Sports Premier and WAWSL are affiliated members of the Metro DC-Virginia Soccer Association (MDCVSA) - the state-level organizing body for adult amateur soccer in the Commonwealth of Virginia and the District of Columbia. The MDCVSA's authority is derived from its affiliation with the United States Adult Soccer Association (USASA) and United States Soccer Federation, Inc. (USSF), which is affiliated with the Federation Internationale de Football Association (FIFA). 

As a member of MDCVSA, District Sports Premier and WAWSL are able to ensure and provide the Following: 

SUPPLEMENTAL MEDICAL INSURANCE: MDCVSA also provides secondary medical insurance to uninsured and under-insured players, with a $400 deductible and a $10,000 maximum. A portion of WAWSL's affiliation fee goes to providing this medical coverage. Any player who may be injured in a WAWSL game is eligible to file for assistance to help defray medical costs. For more information on filing a claim, visit MDCVSA's Insurance Page.
REFEREE TRAINING, DEVELOPMENT, AND SAFETY:  All match referees have gone through a series of training classes and hold required certification. MDCVSA's State Referee Program offers training for new officials, and provides assessments and advancement opportunities for experienced officials. In the cases of referee abuse or referee assault, MDCVSA can handle the disciplinary hearing and any enforcement actions would carry state-wide for the offending player. In that capacity, the MDCVSA protects the interests of the referees, leagues and players.  For more information on the State Referee Program, visit http://www.vadcsoccerref.com/.
RECREATIONAL TOURNAMENT ASSISTANCE: MDCVSA actively supports affiliated tournaments, such as the Neptune Classic in Virginia Beach. In addition, they regularly sponsor the MDCVSA State Cup competition and run the in-state qualifying for the USASA National Cups. Affiliated players are also eligible to participate in the Select Team program.
LEAGUE CONSISTENCY AND PARTNERSHIPS: MDCVSA works to promote friendship and consistency across its member leagues. Through this impartial governing body, member leagues, teams, and players have a vote on everything pertaining to how the area's affiliated recreational soccer leagues are run, supported, and promoted.